About Us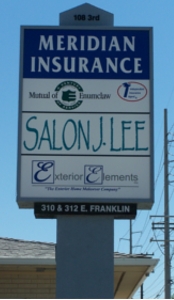 Exterior Elements, Inc. is "The Exterior Home Makeover Company" specializing in high quality, cost effective, energy saving, low maintenance exterior home makeovers for individual homes and multi family dwellings. Exterior Elements, Inc. also provides low to
no maintenance exteriors for new homes and light commercial buildings as well.
Exterior Elements, Inc. is locally owned and operated by Tim and Jacqueline Lenberg. Tim and Jacqueline have been involved in the building industry in the Treasure Valley for over 35 years. Beginning in the early 1980's working with everything from local building supply, residential repaints, remodels and apartment maintenance to general contracting in the 1990's as FHA certified/VA approved home builders, and project management as well as exterior remodel specialists for the past 15 years.
Exterior Elements, Inc. specializes in low to no maintenance vinyl siding as well as aluminum soffit, fascia, rain removal systems, new and replacement windows, porch railings, overhead garage doors, decks, custom metal siding, painting, carport construction/repair, and more. Exterior Elements, Inc. uses high quality products and provides professional management and installation completing every job in a timely manner. Exterior Elements, Inc. will also provide and distribute windows to individuals and contractors desiring to provide their own installation.