Carports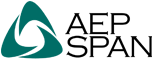 Exterior Elements has the expertise to help with all your carport needs. Exterior Elements uses quality paneling from AEP Span. AEP Span is continuely adding value to their products with ongoing upgrades, resulting in higher performing panels with lower project costs. All profiles have a standard minimum substrate of 24 gauge steel and come with the DuraTech®5000 commercial grade paint system backed by a 30 year warranty for color integrity.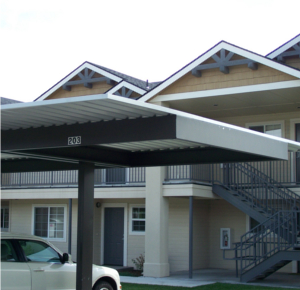 HR-36® Roof & Wall
>> Learn More
HR-36® Roof & Wall is a through-fastened metal panel with 36" net coverage. HR-36® Roof & Wall is predominantly used in industrial and commercial applications. As a wall application HR-36 can be used both vertically or horizontally to create design interest.
>> View Color Options
Wider coverage panels
Superior load and span capacities
Economical trim packages
24 and 22 guage panels available
PROFILE

Some of the text and images on this page have been taken from the websites and brochures of AEP Span.
Note: Any warranties or guarantees mentioned on this page are that of the manufacturer and not Exterior Elements, Inc.